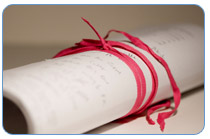 Damron Investigations of Michigan provides both private & corporate clients with the best investigative related services.
Need court documents delivered in a hurry? Do you have a difficult to find recipient?
If you require court papers delivered quickly, you can depend on the detectives at Damron Investigations. We will locate the most difficult to find recipients.
We provide this service at a fixed rate, and with no hidden charges. Call for quotes on charges and fees within your area.
We provide the best customer service to all of our attorney clients!
Our 25+ years of professional investigation experience coupled with our resources & cutting edge investigative techniques ensures that our clients get the results they need.
Would you like to learn about our missing person investigation services ?
When you need answers, look no further than Damron Investigations. Contact Damron Investigations of Michigan when you need discreet, professional investigation services.