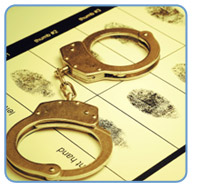 Damron Investigations of Michigan utilizes state of the art investigation methods, techniques & tools to ensure our clients receive the most accurate information available. We strive to provide excellent customer service and the utmost discretion.
Suspicious of a new neighbor, friend, or even worse - a potential spouse?
In Michigan, there is no central data system where all criminal and civil records are archived.
With some searches, it may be possible to locate limited conviction information, however, within the State of Michigan - unless you deal directly with various jurisdictions by digging into court records - you will not uncover serious crime acquittals or civil actions over lack of evidence. Very few if any of the Michigan courts will look up civil and criminal information when requested via telephone. Most instances require an investigator to visit various Michigan courts in person to obtain the most accurate and up to date dispositions.
We work to provide our clients with the information they need!
Our 25+ years of professional investigation experience coupled with our resources & cutting edge investigative techniques ensures that our clients get the results they need.
Would you like to learn about pre-marital background check service ?
When you need answers, look no further than Damron Investigations. Contact Damron Investigations of Michigan when you need discreet, professional investigation services.