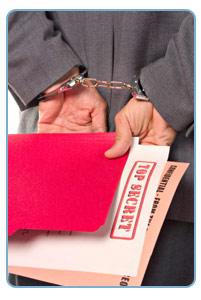 Internal, or employee theft comes in many forms. A dishonest employee can potentially cost your business thousands, or even millions of dollars in lost revenue or increased liability.
Whether you suspect an employee of stealing products, services, information or ideas that belong to your business -- the time to act is now!
At Damron Investigations of Michigan, we will provide you with a comprehensive solution to not only pursue and recover damages stemming from internal theft, but we will provide you with a proactive strategy to prevent internal theft in the future!
Contact us now and find out why we are Michigan's best private investigation company.
We have access to the most comprehensive information available. . Contact Damron Investigations of Michigan when you need to know!