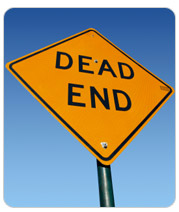 Damron Investigations of Michigan uses state of the art investigation methods, techniques & tools to ensure our clients get the best results from any investigation we take on. We always provide excellent customer service and the utmost discretion.
Do you have an unsolved mystery, cold or very old case that you simply want resolved?
Sexual assault victims, and victims of other serious crimes often never have their fair day in court.
Most Police departments & their investigators are overworked and understaffed leaving many of these serious cases on the back burner, or never investigated at all. Unlike in the movies, most of these terribly cases will remain unsolved, leaving a victim traumatized, with unresolved issues, and unsettled emotions -- and no accountability for the guilty.
Their our thousands of crimes & cases that go unsolved every year. Dont let yours be one of them! Damron Investigations can help.
Never give up or lose hope! Damron Investigations will provide the most agressive, comprehensive service available to solve your case!
Damron Investigations of Michigan provides all the investigative services you need.
Our 25+ years of professional investigation experience coupled with our resources & cutting edge investigative techniques ensures that our clients get the results & closure they need.
You might also want to consider a missing person investigation. Would you like to learn about finding a missing person ?
When you need answers, look no further than Damron Investigations. Contact Damron Investigations of Michigan when you need discreet, professional investigation services.