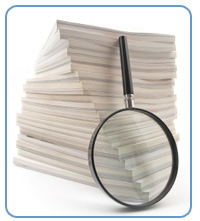 Damron Investigations of Michigan offers a comprehensive list of research & investigations. We can custom tailor our services to meet your specific needs. We provide the best customer service, results and absolute discretion.
When you need investigative research, we get results!
Some of the other research & investigations we provide, include:
Arrest logs
Sexual offender records
Accident reports
Patriot Act records
State records
Marriage & divorce records
Liens & judgments
Many more
We always provide our clients with the information they need!
Accurate, timely research & information is critical to the outcome of any investigation. Damron Investigations offers the more comprehensive & accurate results. We ensure that our clients are provided with the best information.
Our 25+ years of professional investigation experience along with our resources & cutting edge investigative techniques ensures that our clients get the results they need.
Most successfully resolved cases usually involve some type of in-depth research. Would you like to learn about our asset search services?
When you need answers, look no further than Damron Investigations. Contact Damron Investigations of Michigan when you need discreet, professional investigation services.