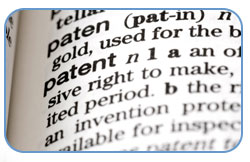 The knowledge & experience of an investigator are critical to any investigation involving any patent and anti-trust issues.
At Damron Investigations, we have the hands on experience to gather all of the finest details to ensure that our clients receive the best information, research and results. Over the years, Damron Investigations have saved many companies from significant time & expense when dealing with patent infringement and antitrust issues.
When it comes to locating archived evidence, interviewing witnesses or consulting experts, you cannot afford to leave any details or evidence uncovered -- especially when that information can tip the scales of justice in your favor.
The expert investigators at Damron Investigations have the resources and experience to get the information and results you need.
We have access to the most comprehensive information available. . Contact Damron Investigations of Michigan when you need to know!