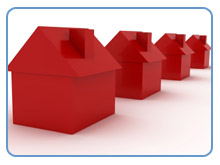 Today mortgage fraud is on the rise! Mortage fraud is a silent thief that can trap and take away your most prized possession; your home.
With over ten years of Real Estate experience, along with over twenty-five years of investigative experience, Damron Investigations will deliver the results you need to handle any mortage fraud issues you may face.
Let the experienced, reliable experts on the Damron Investigations team show you how they can help.
We have access to the most comprehensive information available. . Contact Damron Investigations of Michigan when you need to know!