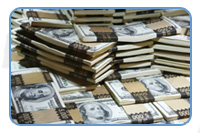 Damron Investigations of Michigan uses state of the art investigation methods, techniques & tools to ensure our clients the most accurate information available. We always provide excellent customer service, results and the discretion you need.
Need to find personal or business asset information? We'll get the results you need.
Some of the asset search & investigations we provide, include:
Motor vehicle
Property assessment
Property deed
Watercraft
FAA aircraft
Many more.
We work to provide our clients with only the best results!
Asset searches can begin the basis of many types of investigations and can lead an investigation to new, unexplored areas. Different asset searches will reveal different information including: property ownership, ownership of additional recreational vehicles such as snow mobiles, trailers and RV's, aircraft ownership & details, and much more.
Our 25+ years of professional investigation experience along with our resources & cutting edge investigative techniques ensures that our clients get the results they need.
Many successfully resolved cases such as a pre-marital screening often involve an asset search. Would you like to learn about our license search services?
When you need answers, look no further than Damron Investigations. Contact Damron Investigations of Michigan when you need discreet, professional investigation services.