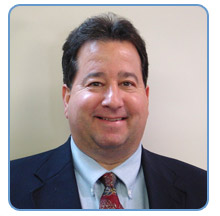 Damron Investigations was founded by James Damron. Jim serves as the lead investigator & research consultant to ensure that every client (big or small) of Damron Investigations receives the best results & customer service.
With over twenty-five years of experience in the private & government sectors, Jim takes pride in the quality results that he and his firm consistently provide.
The Damron Investigation firm of Michigan was founded on the basic principle that honesty & hard work yield success. Along with a team of experienced & talented specialists that step in when required, Jim enjoys leading many investigations at his Michigan based firm.
With a long term background in law enforcement; at the beat cop, supervisor, investigation and special assignment levels -- Jim Damron understands the nuts & bolts, techniques & craft of a successful investigation.
Mr. Damron believes in a "hands on" philosophy to ensure that any investigation, research, background check, surveillance or project his firm takes on provides the absolute best results for the client.
Jim Damron has the investigative experience to get results!
Jim Damron brings many years of comprehensive investigation experience to each case we undertake. Mr. Damron's real world law enforcement & private experiences include:
Retired Washtenaw, Michigan Sheriff Department
Active with Saline, Michigan Police Department for eight years
Washtenaw County, Michigan Sheriff's Department S.W.A.T. Team
Highly decorated with numerous awards & citations for Investigative & Life Saving achievements
Many sucessful high profile cases with substantial awards & penalties levied in favor of his clients
Whatever your need for information. Regardless of your need to know. How involved or difficult the assignment...Damron Investigations will get your the results you need.
If you need a private investigator in Michigan - contact Damron Investigations for the best results. We are the most discreet!
Missing persons cases, criminal background checks and telephone record searches are welcomed. We relish the opportunity to delight a client with closure on a cold or old case that they've given up on! If you need high-tech video surveillance & tracking done for use on an infidelity case; we can provide what you need.
If you need a witness interviewed or court room papers delivered to a "hard to find" person -- we will get the job done!
We work to provide our clients with results!
Our 25+ years of professional investigation experience coupled with our resources & cutting edge investigative techniques ensures that our clients get the results they need.
Many successfully resolved missing persons investigations often begin with a license search. Would you like to learn about our license search services?
When you need answers, look no further than Damron Investigations. Contact Damron Investigations of Michigan when you need discreet, professional investigation services.