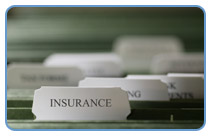 At sometime or another everyone has met someone who has cheated an insurance company by making an erroneous or false insurance claim.
Did you know that every false insurance claim directly or indirectly affects everyone! Insurance rates rise and we all pay the price.
If you feel that someone has filed a false claim affecting you or a loved one, and you require additional evidence to support your position, contact Damron Ivestigations. We will deliver the results and evidence you need.
We have access to the most comprehensive information available. . Contact Damron Investigations of Michigan when you need to know!