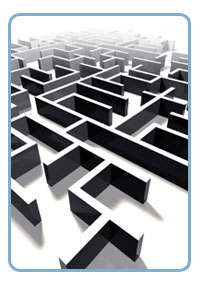 Damron Investigations of Michigan utilizes state of the art investigation methods, techniques & tools to ensure our clients the most accurate information available. We strive to provide excellent customer service and the utmost discretion.
Need to find a missing or difficult to locate person? We'll get the results you need.
Missing persons cases can fall into a variety of categories and can often be difficult to solve; especially when a person does not want to be found! Whether you are looking for a missing loved one, a long lost friend, or even someone who owes you money -- Damron Investigations will deliver.
Thousands of people world-wide go missing every year. Some missing person cases involve foul-play, but in many cases, the missing person actually wants to "be" missing. A willingness to not be found can usually be linked back to an unpaid debt of some kind; or worse. Regardless of the circumstance, we live by the motto "we always get our man (or woman)!"
We work to provide our clients with results!
Our 25+ years of professional investigation experience coupled with our resources & cutting edge investigative techniques ensures that our clients get the results they need.
Many successfully resolved missing persons investigations often begin with a license search. Would you like to learn about our license search services?
When you need answers, look no further than Damron Investigations. Contact Damron Investigations of Michigan when you need discreet, professional investigation services.