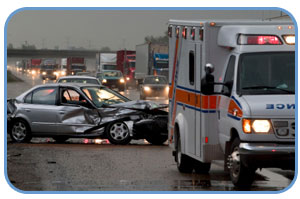 Daily, there are thousands of roadway accidents involving commercial & personal vehicles.
During an on-sight investigation, much of the eyewitness and forensic evidence is often left behind because of the negligence of an untrained investigator. Much of the most critical evidence is actually never discovered.
Many court cases involve at least one sharp eyed attorney that uncovers eyewitness details that were previously undiscovered.
If you are facing the potential of a jail sentence or the impact of a large financial burden, don't you need all the facts?
Damron Investigations will get you all of the facts, evidence and details of an accident investigation.
We have access to the most comprehensive information available. . Contact Damron Investigations of Michigan when you need to know!