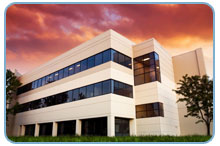 At Damron Investigations we utilize state of the art investigation methods, techniques & tools to ensure our clients the most accurate information available. We stop at nothing to provide excellent customer service and the utmost discretion.
We provide the most comprehensive business entity & background information available!
Just some of the business background information we can provide includes:
Corporate filings
Business entity searches
Dun & Bradstreet
National UCC filings
Michigan corporations
Internet domains
Many more!
We work to provide our clients with the best information.
Different business investigations will yield a variety of information. As an example, some of the information we may provide to you can include...
A general business search may yield: Business relationships, company ownership, social security number(s), phone number(s), FEIN number and more.
Dun & Bradstreet research may yield: Annual sales, net worth, business ownership and more.
National UCC filings research may yield: Company name, debtor or secured status, filing type and more.
Concealed Weapons Permit checks may yield: Social security number, license state, date of birth and more.
Before contracting with a company, get the information you need to make an informed decision! Contact Damron Investigations of Michigan when you need discreet, professional investigation services.